Dental Crowns and Bridges
Crowns are like caps that fit over the tooth to the gum line and cover the entire tooth, thus offering protection and stability. Often you need a crown after getting the root canal treatment. Root Canal treated teeth are more likely to crack. Most crowns have an exterior made of tooth-coloured porcelain fused to a metal base or full porcelain. We will choose a shade that matches your teeth to ensure that the crown looks similar to your natural teeth.
Bridges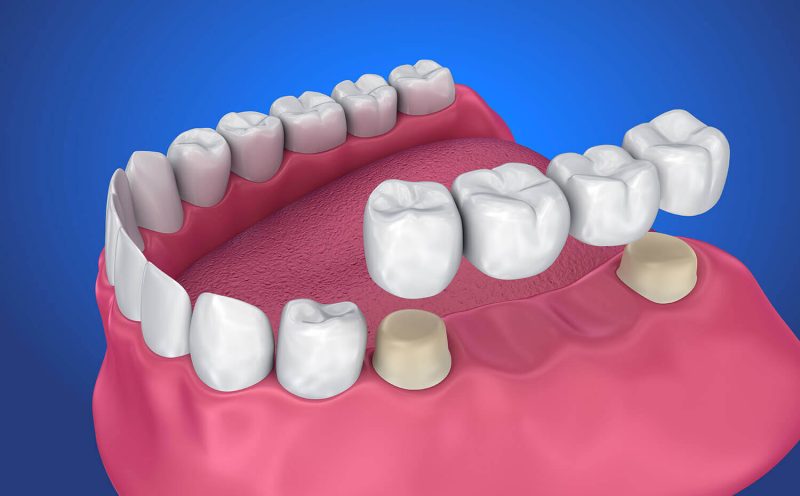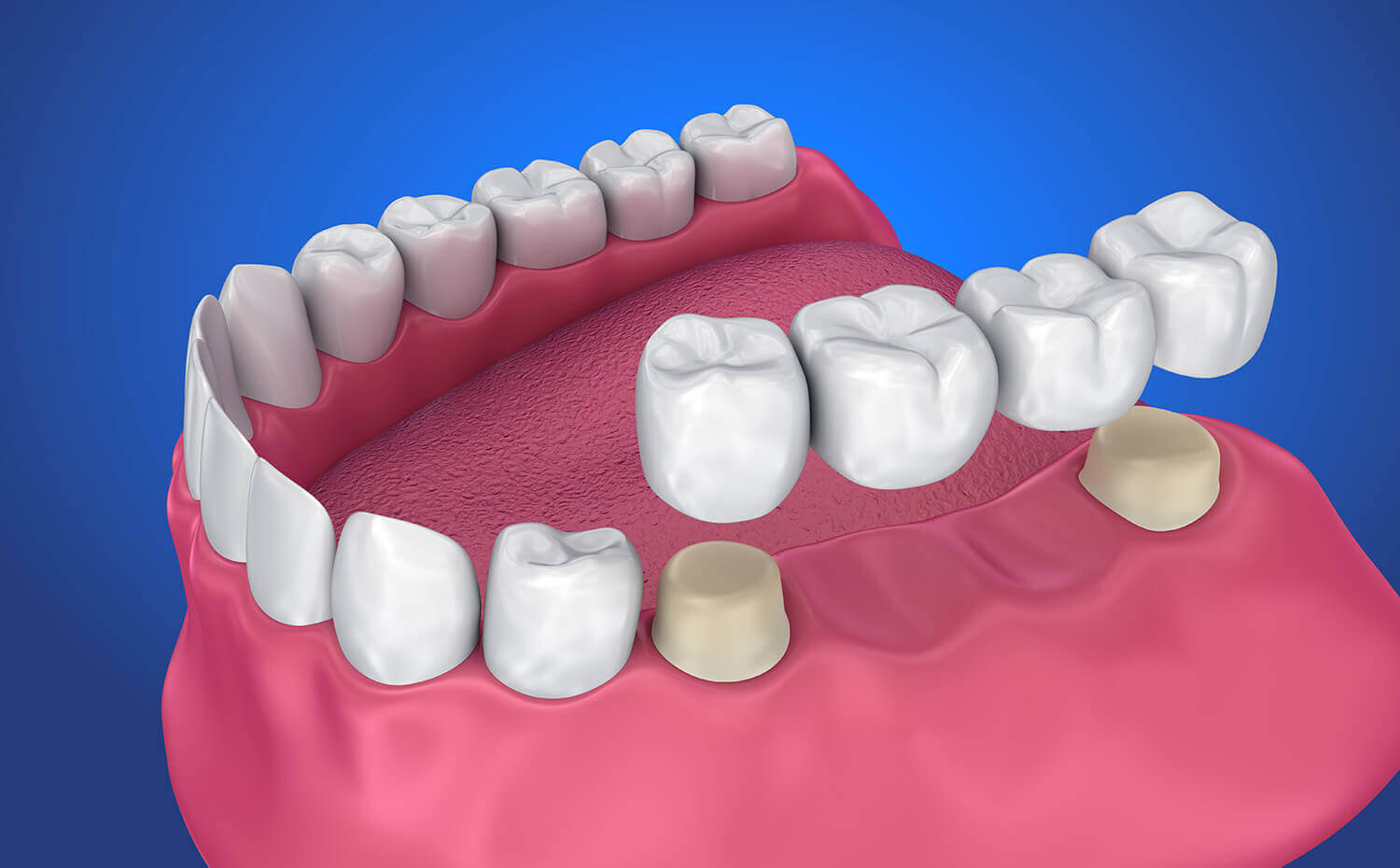 Bridges are a connected set of crowns that replace the missing teeth using the surrounding teeth as abutments. Some bridges are fixed to the tooth next to the gap, others have crowns at each end.