Sedation
Many of might not be aware of sedation dentistry but some might have been the victim of it. We normally see that many people are uncomfortable to go to the dentist for their myriad oral problems. They might develop a fear of dentistry in their mind which resists them to visit them.
Thus, this is the situation where sedation dentistry comes to play. Sedation helps to eliminate the fears from the minds by making them comfortable with the atmosphere of the clinic as well as with treatments.
Sedation dentistry involves nitrous oxide or laughing gas to general anesthesia in order to relax the patient. Two rocks dental care has been the most famous site for using sedation dentistry techniques. We guarantee you that all your fears and phobias will erode away with our finest method of dentistry.
Types of sedation:
Laughing gas--This type of sedation process is called inhalation analgesia. Nitrous oxide is effective at reducing anxiety about dental processes without putting you asleep.
General anesthesia--This involves drugs injected into the vein, to put you asleep while operating.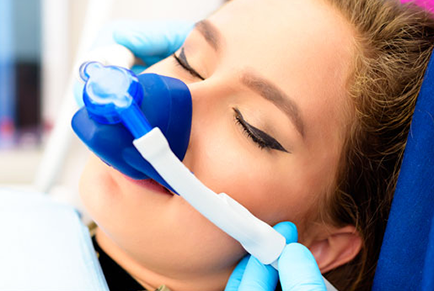 Eternal sedation--This is the form of a pill or liquid taken orally. In this, you might be awake but can't feel the pain and nervousness.
Intravenous sedation-This is another method of anti-anxiety.
At Two rocks dental care, you can rest assured about our sedation methods. To get more information on sedative dentistry, visit Two rocks dental care now.